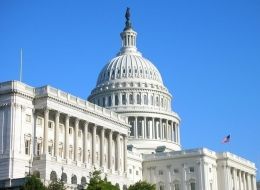 Why don't we start with a national identification card, which could also be used to record work that is done, and safeguard elections from fraud. I think it was tried in Mexico's elections way back in 1990s, provided by an American company. I come from the Bronx from where Edgar Allen Poe was from and who may have been used, drugged and voted a number of times, drugged by thugs, employed by unscrupulous politicians in Baltimore, MD before he perished, according to one theory.
Perhaps labor records could be stored by using the card, to compare submitted records of employment for federal unemployment insurance. Today employers take "advantage" by not having to pay into it I'm told if under $600. A number of jobs and you may have been employed but nothing adds up, or as I experienced two weeks before the end of a year, the prior three quarters were used to determine unemployment benefit (laid off), even if you've been knocking yourself out in the fourth quarter. It might inspire better compliance with labor regulations.
I also think it might be the first step in a nationwide health care system, since social security cards are not accepted as ID, nor should they. It could have a biometric signature to assure that there's no fraud in its use.
Read the Article at HuffingtonPost