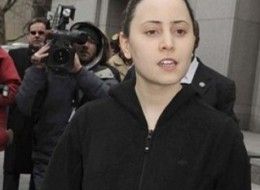 (In: "Project Censored - The news that didn't make the News")
See also in this blog cited: "
Sue the Fed
" where then Attorney General Eliot Spitzer and then Governor Pataki sue the Federal government for the radioactive damage to New York State in West Valley, Cattaraugus County in 2006. I used to spend time on the Cattaraugus Creek, which flows west into Lake Erie, on a property that became "Deer Lick Nature Sanctuary" near Gowanda, NY which I was shown in school in Buffalo, NY. It is near the Cattaraugus Indian Reservation. Former Governor George Pataki, once asked to read a speech at the Republican Convention, was handed what was to be read by "Newt" Gingrich and refused, he had thought to bring his own! He wasn't allowed.
Read the Article at HuffingtonPost