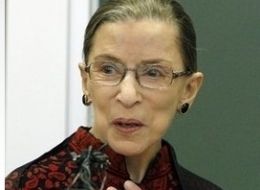 Maybe it should be Charles A. Reich, ("The Greening of America") who served as a clerk for Supreme Court Justice Hugo LaFayette Black.
About Supreme Court
Read the Article at HuffingtonPost
"Sorry Mr. Reich is 80. Whoever can get the "Skull and Bones" of Yale University to give up what they're holding, under the Federal "Native American Graves Protection And Repatriation Act" should be a candidate. They're rumored to be from Geronimo's grave. Another judge I see, has the broken cavalry swords the Apache had, perhaps used as pikes, at the Hoyt Farm in Hauppauge, NY. An anthropologist of the Apache, Morris Opler, presented briefs to the US Supreme Court over the internments of Americans to camps in WWII."